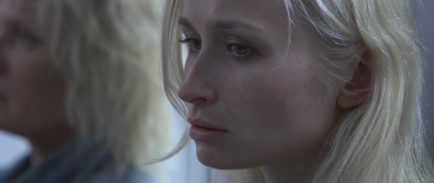 Them
The film tells the story about three generations of women living together in poverty. Every one of them represents a different attitude to life. Agata, the daughter, is trying to fulfill her dream of being an artist, although it is not easy for her to believe in herself.
2013 | Feature film directed by Marta Grabicka
Her mother, who has no job, always sponges on other people and doesn't want to change, could never understand Agata's ambition. The frustrated young girl is supported by her grandmother, who believes in her even when she is down on her luck. When the grandmother dies, Agata decides to fight for herself.
Directed and written by: Marta Grabicka
Director of photography: Marek Kozakiewicz, Kamil Gubała, Adam Lipiński, Sławomir Witek
Sound: Karol Szykowany, Michał Muzyka, Marek Tomaszewski
Production design by: Noemi Staniszewska
Make-up and costume design by: Wioletta Zielińska
Catering: Małorzata Stolińska, Magdalena Radziejowska
Location manager: Piotr Pacynko
Second location manager: Adam Cybulski
Location secretary and stills: Elżbieta Benkowska, Daria Poterala
Didactic supervision: Mirosław Bork, Grzegorz Łoszewski
Producer: Leszek Kopeć, Jerzy Rados
Cast:
Ewa Kasprzyk – mother
Justyna Bartoszewicz – daughter
Zofia Czerwińska – grandmother
Piotr Wientz – company worker
Piotr Domalewski – company worker
Elżbieta Benkowska – company worker
Duration: 16:26 min