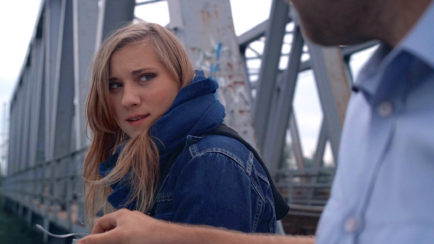 Olena
A couple of young Ukrainians, Olena and Dima, is travelling through Poland to Sweden. Unfortunately, their wallet is stolen on the train and during a fight, the thieves throw it on the railway. They have to find it before the ferry leaves.
2013 | Feature film directed by Elżbieta Benkowska
Only then the real reasons of their trip is revealed.
Directed by: Elżbieta Benkowska
Written by: Elżbieta Benkowska
Director of photography: Sławomir Witek
Editing: Elżbieta Benkowska
Production design by: Marta Grabicka
Costume design by: Aleksandra Przyłuska
Music: Alejandro Bermudez Pascual
Production manager: Joanna Pultyn
Producer: Leszek Kopeć, Jerzy Rados
Cast: Oksana Terefenko, Igor Aronov, Sebastian Perdek, Krzysztof Gordon
15'