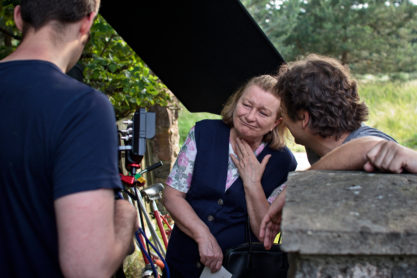 Real Honey
Krystyna, a 60-year-old pensioner living in the country, sells real honey by the road for a living. One day, the same road becomes a workplace of Russian prostitutes.
2012 | Feature film directed by Sławomir Witek
Krystyna doesn't like her new company. Soon she comes into conflict with one of the girls and accidently comes into possession of her wallet filled with her daily sales. Against both women' expectations, further events create a bond between them.
Directed by: Sławomir Witek
Written by: Sławomir Witek
Director of photography: Łukasz Ostalski
Editing: Sławomir Witek
Production design by: Marta Grabicka
Costume design by: Izabela Karwacka
Producer: Leszek Kopeć, Jerzy Rados
Cast: Maria Maj, Wiktoria Gorodeckaja, Katarzyna Wojasińska, Piotr Janiszewski
18'